Check out our list of facial and body piercings below. There's no need to book an appointment, simply pop in to our Southampton shop for you new piercing. Feel free to get in touch if you have any questions at info@kookietattoo.com.
EARS
Single Lobe – £25
Double – £30
Helix – £25
Tragus, Rook or Daith – £25
Scaffold – £35
Conch, Anti Tragus or Snug – £30
NOSE
Nose stud or ring – £25
Septum – £35
TORSO
Belly button (Naval)
Plain Bar £27
Jewelled Bar – £32
Nipple
Single – £35
Double – £60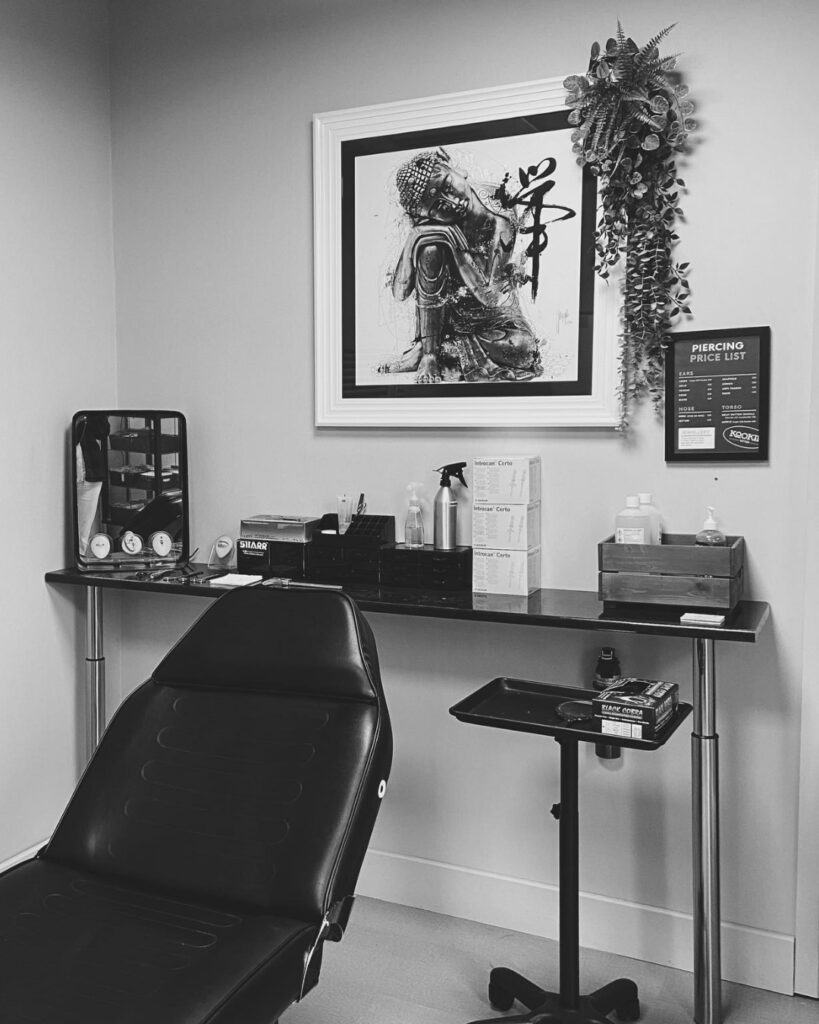 Jewellery
We also sell a range of jewellery in store available to purchase. Anything from belly bars to ear hoops, we're always updating our stock, so pop in to shop the latest.